With this post I am sharing an email to me which is an invitation to the Warrior Arts Cafe Wednesday, January 21, 2015 at Alfio's Restaurant in Chevy Chase, MD. where I will be the featured guest.
Mark your calendar for an evening of Poetry about Love and War.
Bring three or four poems of your own or poems you admire to read with us at the Warrior Arts Café on WED,  21 Jan 2015,  6:30 to 8:00 PM at Alfio's Restaurant at the Willoughby, 4515 Willard Ave., Chevy Chase, MD.  S treet parking and Valet Parking are available.
This event (hosted by Alfio's), will provide a warm and supportive environment for budding poets, old timers and friends.  Free appetizers provided to all artists  participating in the open mike. You are welcome to bring books and/or chap books for sale. Come early and order an early bird special.  Dick Morris is our featured guest and he will sing songs about events that took place during the Vietnam war.  RSVP for our Readers List.  Our next reading is scheduled for Jan 28.  Please feel free to pass this on to others who may be interested. Questions may be directed to dick_epstein@hotmail.com, who would appreciate an RSVP, and will take your name if you want to sign up for the open mic.
This is a relatively new venue which opened December 3. I was in attendance then and we received a very warm welcome. This event hosted by Alfio's provides a warm and supportive environment for Warrior Veterans and artists (including all staff at Walter Reed Bethesda [WRB]) and their supporters. January continues this creation of a joyous and friendly home for the WRB arts community. My songs and readings will be about love in war: love found and love left behind.
Alfio's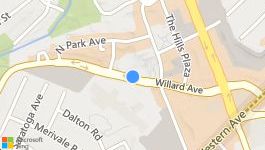 Yelp
Phone:

(301) 657-9133

Cuisine:

Italian

Price:

$$